Professional Hosting Solutions
Solutions for Small Business to Corporate Enterprise
Interactive Technology Limited provides a wide range of products from hosted email to custome ecommerce platforms to critical application servers. We help you to connect, communicate and collaborate with your customers!
Infrastructure &
Data Centre Resource
Cloud or Dedicated Public or Private Shared or Own IAAS or SAAS
Infrastructure and Data Centre resources that fit your very need.
Scalable to unlimited resource stacks. Ranging from a simple
website on shared hosted platform to cluster of cloud server on
your won private network. You request and we provision.
High Performance
Virtual Cloud Servers
High-performance, reliable servers to help grow and scale your business quickly and easily
Reliable, Secure, Hybrid capability, Global Availability,
Flexible Options, Scale on Demand, Range of OS images, Storage,
Monitoring, Load Balancing, Networks.... and much MORE !
Search for Available Domains
Please enter your domain.
Please verify that you are not a robot.
.co.ke / .or.ke / .ne.ke / .ac.ke / .me.ke / .info.ke / .com / .net / .org / .co.uk / .or.ke
Our Services
Why you should choose Cloud Active
Customer Service
Assistance at your Service
We have staff to provide you technical service via email and telephone and when requested. Service hours "usually" cover the normal working hours – 8.00am to 1.00pm, 2.00pm to 5.00pm (Weekdays).
Resource Protection
Optimum Resource Protection
Our technology identifies websites using excessive resources and temporarily re-assigns them to isolated systems. This defends your website performance and mitigates the risk normally associated with shared servers.
Scalability
Add resources as required
Start with what you need and move to more powerful options as your website grows. Our custom technology makes it easy to upgrade your account to VPS or dedicated servers.
**FREE Domains include only: .co.ke / .or.ke / .ne.ke / .ac.ke / .me.ke / .info.ke / .com / .net / .org / .co.uk / .or.ke
**The above packages are available only on the ITL Cloud Sites Platform
ITL Email is an affordable, business-class email hosting solution with anytime, anywhere access and a 100% uptime guarantee- all backed by and industry leading SLA and administrator access to our team of email hosting experts, 24x7x365.
Users can access their email using Outlook, their mobile phones or through the webmail application.
Enjoy a 100% uptime guarantee with premium spam and anti-virus protection.
Experience the privacy you deserve, and know you'll never see a pop-up ad.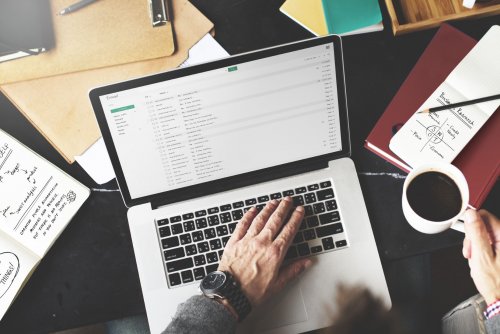 A cloud service for Everyone
Get your company online TODAY !! With our powerful and affordable cloud sites service** (Shared server service).
Resource Monitoring – We easily identify when more resources are needed to support your website, then inform you accordingly and power up to teh next level.
Fully Managed Infrastructure – Our experts deal with maintaining languages, security patches, port access, and any issues that may arise on the hardware within our data centres.
Instant Scaling – Scale up CPU and RAM resources at any time. Our OpenStack-powered backend distribution technology makes it easy.
Monthly or Annual Billing
Simple, no-nonsense way while avoiding any surprising usage fees at the end of the month. Billing is usually annual, monthly can be arranged for large accounts.
Data Mirroring
Cloud Sites automatically distributes three mirrored copies of your data across multiple devices to ensure safety and protection.
Automated Failover
If a hardware device falters, your site is rapidly switched over to another device to provide maximum uptime for your site.